Welcome to the Roseanne Wiki
Roseanne is an American sitcom that was broadcast on Syndication from 1988 to 1997. Lauded for its realistic portrayal of the average American family, the series stars Roseanne Barr, and revolves around the Conners, an Illinois working-class family.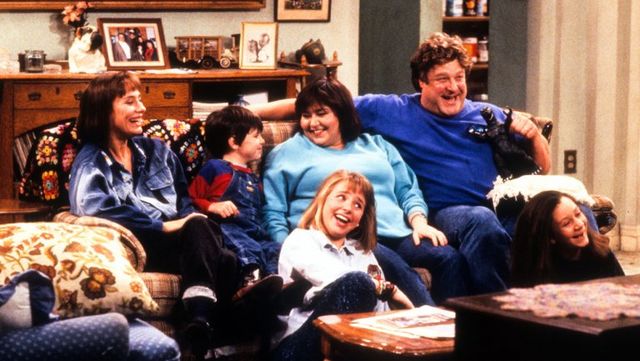 Roseanne Harris was born on November 3, 1952 to Beverly "Bev" and Al Harris. She had a sister named Jackie who was/is her best friend. Roseanne met Dan Conner in high school and they fell in love. Right after she graduated high school, she and Dan got married.
About a year to two later Roseanne became pregnant and delivered a healthy baby girl that she named Rebecca "Becky" in 1975. Two years later, on 1977, Roseanne once again became pregnant and gave birth to another girl named Darlene. Finally, in 1981, Roseanne, to Dan's delight delivered a adorable little baby boy named David Jacob "D.J.". Roseanne aquired a job at Wellman's Plastics which she will keep until the end of season one.
Loading RSS data...